City Services
Where to find public services and how to get in touch with them.
City Administration Office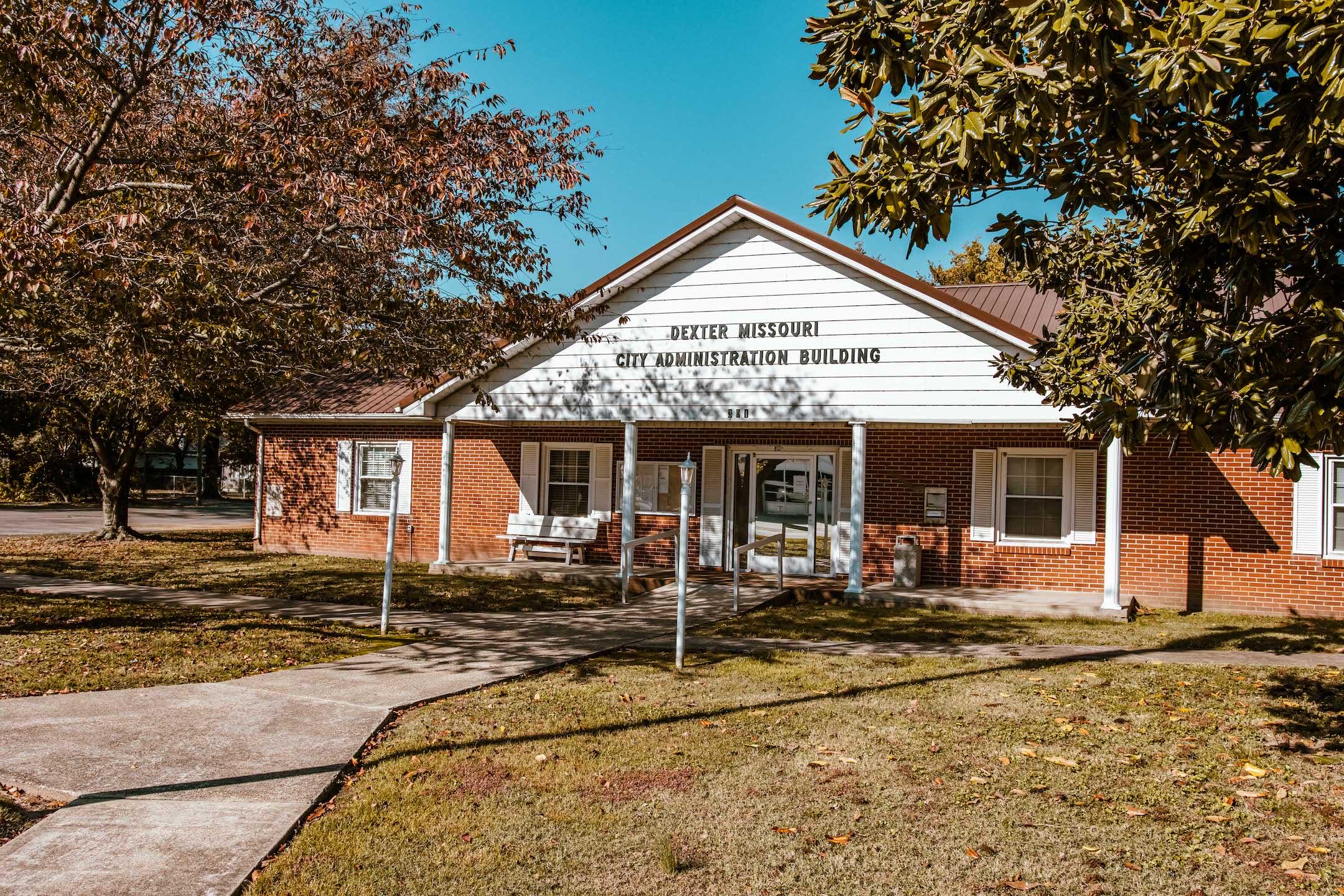 The Dexter City Administration Office is where much of the day to day management occurs. It acts as a hub for meetings such as City Council Meetings and Planning and Zoning meetings each month. The city administration office works under the authority of the Mayor's office, and oversees all city services.
City Merchant – Contact City Clerks Office
Peddler License * – $50 Door to Door – 10 day permit (5 day waiting period)
Temporary Vendor * – $500 a day to set up on lot (5 day waiting period)
* Sales Tax Certificate Required
Yard Sales – 3 days a month (only 2 days in a row) Signs not on City Easement
(Community sponsored events and produce are exempt.)
Building Permit – Per Project with minimum of $15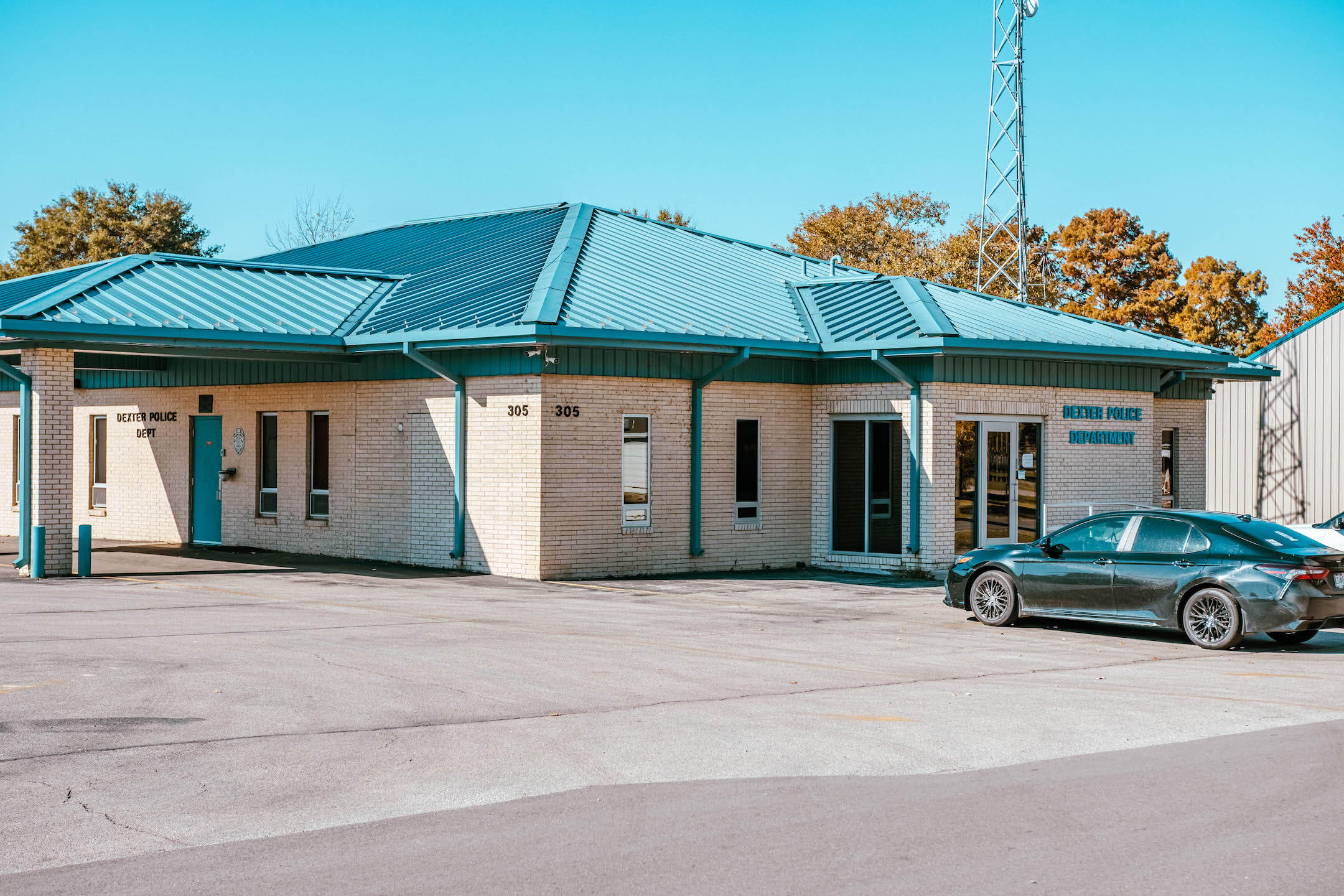 Police
The Dexter Police Department provides 24 hour protection in our city. In addition to their regular duties, the department assists with several safety and educational programs. The Police Chief and his staff operate with the latest in dispatch, police, and emergency equipment. The department is represented by 18 full-time officers, five dispatchers.
E-911 Service made their live cut-over on October 10, 1995, enabling the 911 services to be accessed throughout Stoddard County.
The service employs a full-time emergency management director. They provide the top of the line technology for faster response and accuracy. For more information contact, Carol Moreland at 573-624-9083 or carol@stoddard911.org .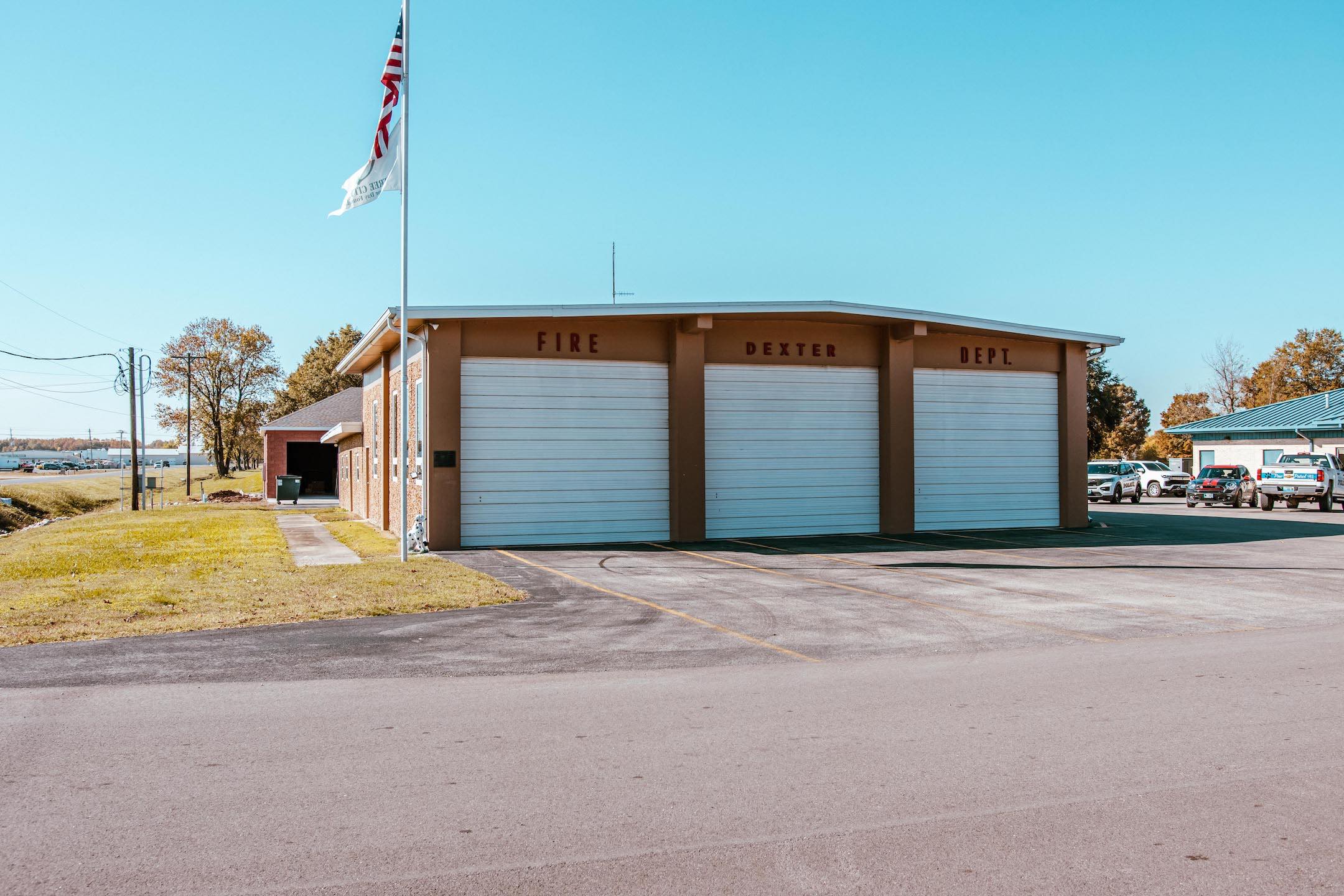 Fire
Dexter citizens are proud of their city providing one of the most advanced firefighting organizations in the area. The Fire Chief oversees the management of two fire stations with the full-time volunteer services of concerned citizens. Fire rating within the city limits is four (4).
Full-time: 3
Paid On-Call Fireman: 27
Fire Insurance Rating:
In city: 4
Outside city: 10
City: 18
County: 8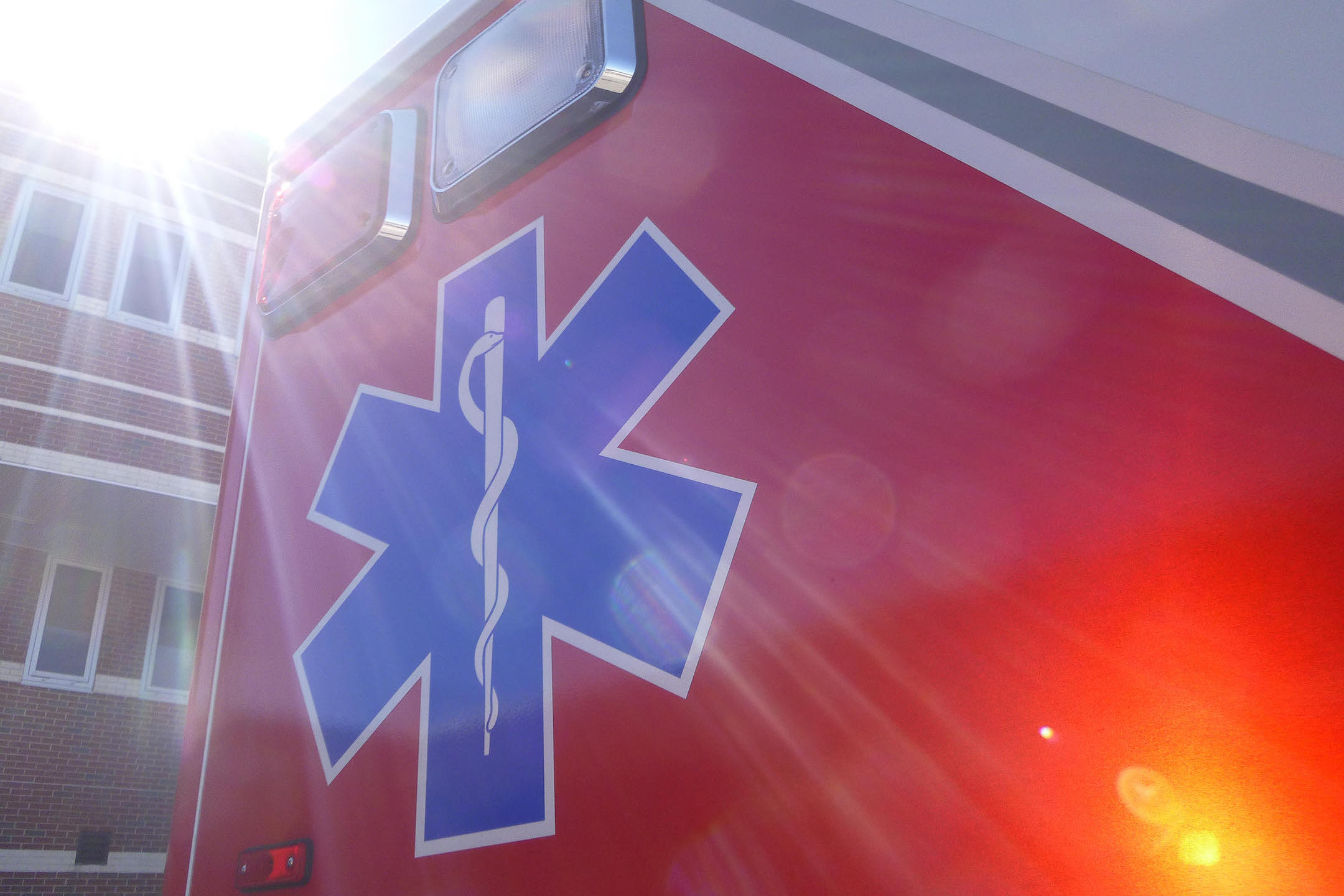 Ambulance
The Stoddard County Ambulance Service is located in Dexter. A qualified staff consisting of both paramedics and EMTs service the area with the latest state of the art equipment. They have stations located throughout the Stoddard County area to provide faster response.
Municipal Court
305 Cooper St.
Between Fire and Police Station
Phone:  573-624-4174
Fax:  573-614-1052
Traffic Citations can be paid at the Dexter Municipal Courthouse, located next to the Dexter Police Department. Traffic fines can also be paid at the front desk of the Police Department with exact change. You can ONLY receive balance information at the courthouse.
Water Services
Water Deposit – $125
All accounts require in-person application, documentation is required, application must be made at the collectors office.
For same day service applications must be made by 3:30 pm or an additional charge applies. 
All water bills are due on the 10th of each month.
Collectors Office
All city tax bills can be paid at the Collector's office at the administration building @ 301 East Stoddard
Garbage Services
Drop off points:
Corner of South Locust and SE Main
East Parking Lot Next To Hickory Log
We accept:
Aluminum / Tin Cans
Computer Paper
Corrugated Cardboard — Boxes must be flattened (broken down)
Magazines
Newspaper
Plastic Bottles & Jugs *No Oil Cans. — Numbers 1 & 2, rinsed in water at least twice and the caps removed. These numbers can be found on the bottom of the bottles and jugs.
Telephone Books 
Curb Side Pickup:
Regular Trash Pick Up – Residential
— (2) 30 gallon containers or (4) 30 gallon trash bags 
Extra Bag Trash Pick Up — "Red Tags" – $1.00 each
White Good Items & Other Bulk – Must call for pick up 573-624-5527
"Blue Tags" – $10 each — Limit 2 items (refrigerators, stoves, washers, dryers, hot water heaters, & other major appliances.)
"Red Tags" – $1 each — Limit 2 items (couches, mattresses, chairs, etc.)
Bulk Trash — 1st & 3rd Fri
Yard Waste — 2nd & 4th Fri
Curbside Pickup – Must call for pick-up 624-5527 — 2nd Friday of each month, at least 2 CLEAR plastic bags, and/or 20 lbs BUNDELED newspapers.
You may purchase tags at the City Administration Building, or Harps