The Citizens Bank building, sometimes referred to as the Metro building, remains the most iconic building of Dexter's downtown business district. No record exists of the first building on the corner of Stoddard and Walnut streets, but by 1895, there was a brick building on the site that housed a grocery and hardware store. In 1902, a committee was formed to purchase a lot and all fixtures needed for a new bank building. The lot and building were purchased from Miller and Carter for $2,150. Building began in late 1902 and was completed by early 1903. The Romanesque Revival style structure featured an exterior made from stone and pressed brick bought from the Dexter Brick Factory located on South Locust Street.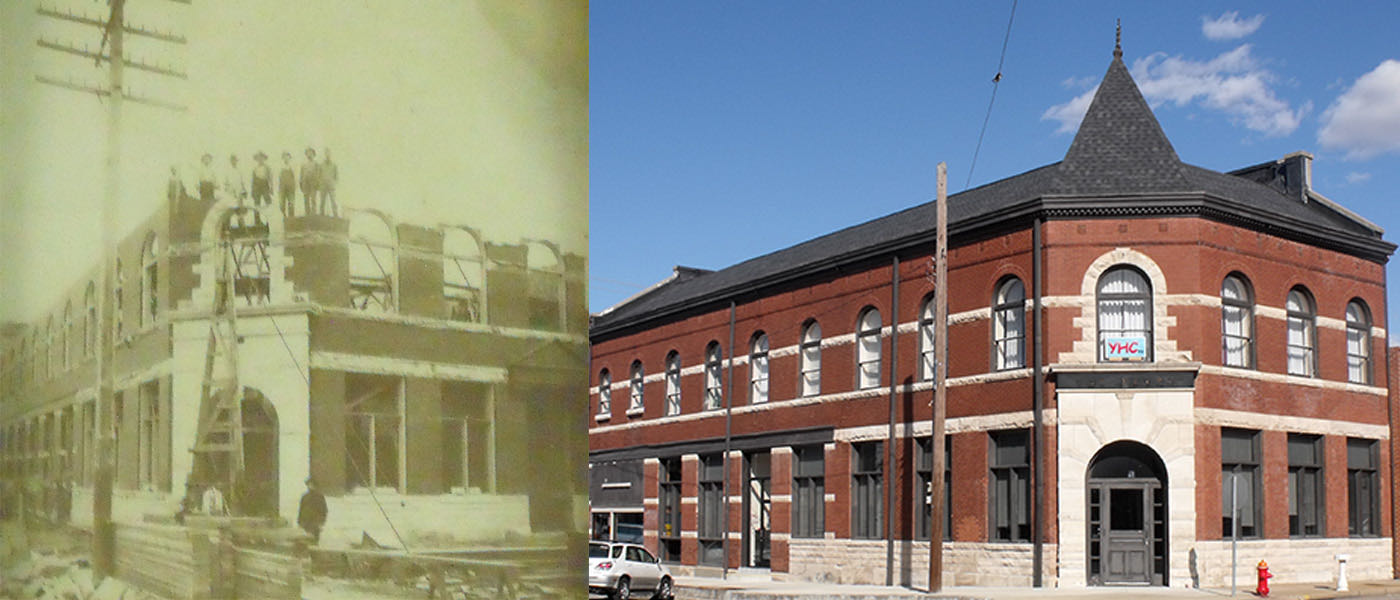 The Citizens Bank Building
The interior was done in elaborate quarter sawed oak with Italian marble countertops. The bank was located in the building until 1955 when it moved one block south on the corner of Walnut and Vine. The upper story of the building was occupied over the years by various businesses and civic organizations including the town library, a dentist office, and I.O.O.S. Lodge.
Sam Ulen was made the first director of Citizens Bank in 1902. In 1921 he was vice president of the bank when he resigned to spend more time on his other business ventures. In 1929, he bought back into the bank just in time for the banking industry to take a hard downward spiral. Ulen's knowledge of business was credited with saving Citizens Bank during the Great Depression. Ulen spent his last eight years at the bank until he retired in 1938. During his tenure as president the financial statement of the bank grew by nearly a million dollars, an impressive achievement during the Great Depression.
Article written by: Paul Arnold
Photos provided by: Paul Arnold